COVID-19 accelerates digital transformation initiatives
We know that, globally, banks are under increased pressure and feeling the effects of the ongoing COVID-19 restrictions across various areas of their business. Some institutions are facing up to the reality of re-prioritising, while others are grappling with how to meet evolving customer needs and expectations – and Australian banks are no different.
At a time when many organisations are having to consider their current workings and what could serve them, and customers, better, banks are truly realising the benefit of RegTech solutions and kickstarting digital transformation initiatives to meet the need for fast, efficient service.
This was shown in a recent McKinsey report that found that companies responded to COVID-19 and its challenges by accelerating their use of advanced technologies in operations by a factor of 20-25.
Analysing the findings of their survey of senior business executives, McKinsey state:
Nearly all respondents say that their companies have stood up at least temporary solutions to meet many of the new demands on them, and much more quickly than they had thought possible before the crisis. What's more, respondents expect most of these changes to be long lasting and are already making the kinds of investments that all but ensure they will stick.
COVID-19 has encouraged opportunistic criminals, meaning robust Know Your Customer (KYC) compliance is more important than ever and, with regulations only tightening, the time for leveraging solutions is now.
This view was echoed by Liberal Senator Andrew Bragg who, when discussing compliance and regulatory issues, emphasised the importance of relying on the latest technology, calling out blockchain, particularly.
According to Mr Bragg:
It will eliminate our time zone problem, which has been a problem for Australia over the long run. […] Blockchain technology can streamline regulatory processes, reduce fraud, and reduce costs to regulatory compliance and administration.
Modernising Business Registers Program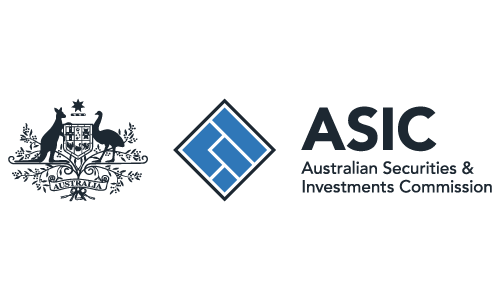 Another key development within the landscape is connected to the Modernising Business Registers (MBR) Program. As part of the 2020 Budget Digital Business Plan, the government announced funding to enable the full implementation of the MBR program, which would enable "businesses to quickly view, update and maintain their business registry data in one location".
It will bring together the Australian Business Register (ABR) and 31 registers administered by the Australian Securities and Investments Commission (ASIC) on a contemporary, digital registry system.
It will also include the introduction of a director identification number, which is a unique identifier that a director will keep forever. The director identification number will prevent the appointment of fictitious directors and facilitate traceability of their profile and relationships with companies over time.
The aim is to make it easier for businesses to meet their registration obligations, as well as making business information more trusted and valuable and improving overall efficiency.
What to look out for in 2021
The Banking Executive Accountability Regime (BEAR) was introduced into the Banking Act 1959 (Cth) (the Banking Act) in 2018, with the intention of increasing the accountability of senior management of Authorised Deposit-taking Institutions (ADIs) in relation to regulatory breaches and other failures.
BEAR requires banks, and those executives identified as "accountable persons", to meet certain "accountability obligations," with Anti-Money Laundering (AML) being an area that is specifically identified as one where there needs to be accountable senior executives.
In the coming year, there will be a transition from BEAR to the Financial Accountability Regime (FAR). As part of this, civil penalties will be proposed for senior executives/managers if they do not fulfil their end-to-end accountabilities, underlining the importance of those responsible for the management of a bank's AML function getting it right.