The Future of Smart Cities – Innovation and Transport
As London's population hits an all-time high of 8.8 million people, and is expected to reach 10 million by 2025, we ask:
What are the challenges of population growth?
How will cities evolve?
And how will tech and innovation make a difference?
We'll be hearing from keynote speaker London transport leader, Mark Wild, Managing Director of London Underground – TfL, and a panel of experts on the future of smart cities and building and optimising London for the 21st Century.
On Our Panel:
Mark Wild, Managing Director of London Underground – TfL
TfL runs the day-to-day operations of London's public transport network and main roads, keeping the city moving through almost 31 million journeys a day.
Jonathon Spanos, Head of Innovation & Commercial Development of Virgin StartUp
Virgin StartUps empowers UK entrepreneurs to start their own businesses, and solve challenges in the transport space through their accelerator Platform-X. 
Axel Katalan, Co-Founder and Chief Marketing Officer of Pointr Labs
Pointr Labs is disrupting legacy location services with their 'Deep Location' real-time positioning solutions, helping the transport and retail industries reach new audiences.
Kewal Shienmar, Head of Product of AppyParking
AppyParking is the next generation of connected, real-time car parking and traffic management.
Joining our keynote speaker Mark Wild on our panel, Jonathan, Axel and Kewal will discuss the role of start-ups and innovative technology in disrupting the transport infrastructure status quo.
Mark Wild, Managing Director, London Underground
Mark Wild joined Transport for London (TfL) in June 2016, leaving his role as Special Advisor to the Minister and Secretary of The State Government of Victoria.  He had been the Chief Executive of Public Transport Victoria, the integrated transport authority based in Melbourne serving a population of some 6 million people.
His near 30 year career in transport has included running the world's biggest tram network and large suburban railway and bus services. He has also successfully managed large capital and maintenance programmes, vastly improved customer satisfaction and implemented a complex new ticketing system. He also formerly worked on a number of major projects in London, including the introduction of modern signalling on the Jubilee and Victoria lines.
Mark is the Sponsor of the Women's Staff Network Group and the Male Allies and is a passionate believer in diversity and promoting equality and social inclusion.
Jonathon Spanos, Head of Innovation & Commercial Development, Virgin StartUp
As Head of Innovation & Commercial Development, Jonathon oversees the strategic viability of new commercial projects, as well as innovation initiatives and corporate venturing opportunities across the Virgin Group. Jonathon holds an MBA from Melbourne Business School and a combined 12 years' experience working in disruptive start-ups, executive roles at corporates, and specialist health and technology consulting ventures.
Jonathon recently founded Virgin's Platform-X initiative, a scale-up accelerator programme with Virgin Trains East Coast offering startups the opportunity to grow and develop their industry changing innovations and help disrupt UK Rail through access to a £25-million innovation fund. Platform-X follows Virgin StartUp's mission to empower UK entrepreneurs by distributing government-backed Start Up Loans.
Axel Katalan, Co-Founder and Chief Marketing Officer, Pointr Labs
Axel has a Masters in Strategic Marketing from Imperial College London. After working in consulting, he was in the founding team of the Level39 Technology Accelerator, before becoming the UK Regional Manager for mobile payments company MyCheck.
Axel is the Co-Founder and CMO of Pointr, where he looks after all business development activities as well as their marketing efforts. Pointr Labs is revolutionising legacy location services, by offering more efficient and accurate real-time indoor positioning. From offering brand heat maps in retailers to telling which passengers will make a flight, Pointr's 'Deep Location' technology builds on existing legacy hardware like beacons and wi-fi sensors to provide in-depth positional data, business intelligence and analytics.
Kewal Shienmar, Head of Product, AppyParking
Kewal is a seasoned professional with a long career in Satellite Navigation, GIS and LBS environments. He possesses a unique blend of business and technical acumen with a wide knowledge of digital maps, the competitive landscape and its players. He has previously worked for the Mapcode Foundation – where he co-founded mapcodes, TomTom, Navteq (HERE Maps) and DowJones.
He has recently taken up a post with AppyParking as Head of Product and is actively engaged in creating the next generation connected car parking and traffic management platform for the public and private sectors. The power of this data offers Last Meter Navigation™ and functionality for vehicles with or without drivers.
With thanks to our sponsors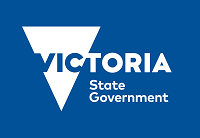 and our partner